Wildlife Removal Burlington
Professional and Guaranteed
Animal Removal by
Wildlife Shield.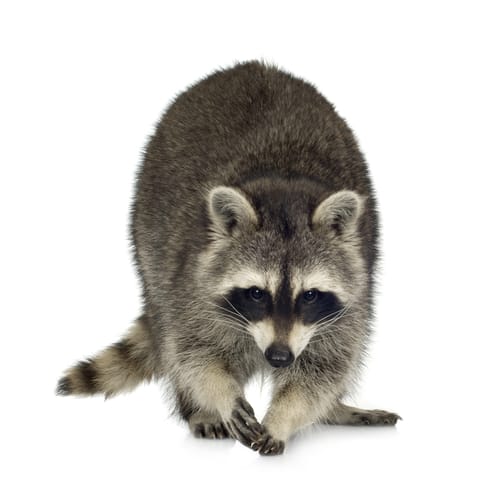 2 YEARS WARRANTY ON OUR WORK
PROFESSIONAL SERVICE SATISFACTION GUARANTEED.
Skunk removal, bat removal, raccoon removal, and squirrel removal services are covered. All our professional and affordable services that including exclusion services are backed by a guarantee and a 2-year warranty. If animals break in through our work during the warranty period we return to rectify the situation at no additional charge in Burlington.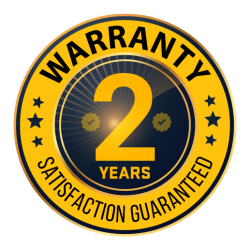 Wildlife CONTROL SERVICES
Professional, affordable and reliable wildlife control solutions by licensed and insured professional.
Wildlife Removal Burlington. Effective and Humane options to nuisance wildlife issues. Experienced technicians who know how to remove squirrels, raccoons, skunks, birds, pigeons and other small annoyance urban wildlife. Our animal control solutions are effective and guaranteed. We seal all entry points and make sure the nuisance animals won't be able to enter your space again. Call: 647-560-0206 for an inspection.
Raccoons
Squirrels
Skunks
Bats
Birds
Call us today and our licensed and trained professionals will soon be at your doorstep with a guaranteed solution.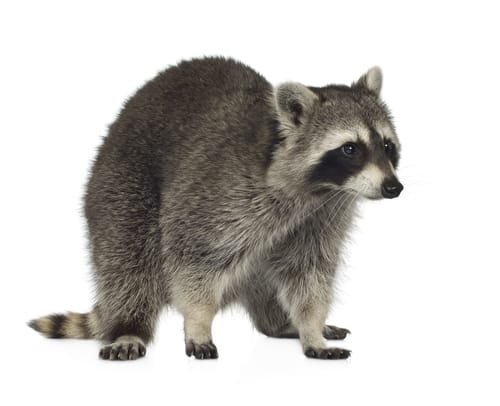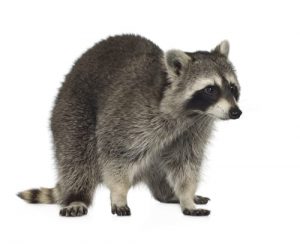 Raccoon Removal Burlington. Raccoons are active in and around the Burlington area. These animals often break into attics, sheds, crawl spaces, and garages and can occupy these spaces with their raccoon kits. They can be destructive to your property the longer they remain inside of it. Having raccoons present in any part of your property can be a health hazard for you and the ones around you as their feces and urine can transmit a host of diseases and viruses. Not to mention the property damage they can bring when they settle for a longer period of time. Raccoons are known to be very clever animals that have completely adapted to urban life. Raccoons cause quite the mayhem considering they are nocturnal creatures. Raccoons have the luxury of digging and dining from the trash which has caused government officials to launch a counter-measure to make trash bins "anti-raccoon". Despite many attempts, the raccoon can always find a way to take advantage of their dexterity which they open bins with, open locks, and pry open all kinds dumpsters which give them access to a good meal.  Raccoons are a notorious pest throughout the region and have caused many residents to take matters in their own hands, resulting in failed attempts over and over again. By hiring a specialist you are guaranteed to be raccoon-free in no time.  Call us now to book an appointment or to get a free consultation.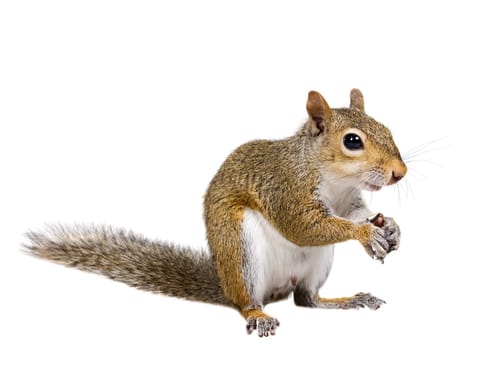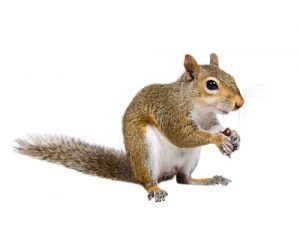 Squirrel Removal Burlington. These animals can wreak havoc on every attic that they choose to shelter in. It may look small in size, but do not be deceived. Intrusions by squirrels can cost homeowners in Burlington some sleep considering they like to get up in the early hours of the morning to start their day. Besides that, if squirrels decide to stay in your attic long enough they can cause considerable amounts of damage that can cost up to thousands in repair. To tackle this issue ethically the wildlife control technicians at Wildlife Control Burlington employ a One-Way Door. It is a specialized contraption that allows animals who are inside of your property to safely and quickly exit the building without having to use force or damage the property in order to get to them. The One-Way Door sees results quickly where residents can return to their normal way of life in a matter of a few days.  So do not hesitate and call us. as our top priority while discreetly providing long-term extermination and proofing solutions. We are proud to be at the forefront when it comes to your pest and wildlife solutions and aims to fully resolve the case free from pests or wildlife. Call us now for any pest or wildlife problem that you may have and let us explain the process.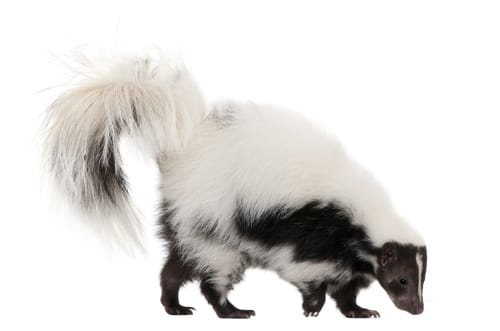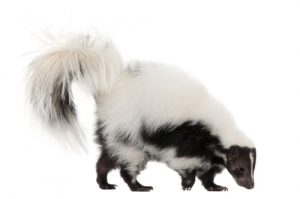 Skunk Removal Burlington. Skunks are most active throughout the summertime. Run-ins with skunks are fairly common in Burlington. Besides the putrid odour they emit, they normally cause difficulties in gardens. Skunks can be very problematic animals and can be destructive to your yards, crops, and other types of vegetation that you may hold dear. Skunks are a nuisance to the outdoor and leave traces of their presence wherever they go. Skunks are known to dig deep trenches along the perimeter of properties and man-made structures such as decks. They will attempt to dig burrows for themselves and latrines close to the burrows to deposit their feces and urine which becomes a health hazard in a short period. To tackle this very problem, our technicians have devised an ingenious way to literally stop the skunks in their track causing it to move elsewhere. Once entry-points are found, we install a 'One-Way Door'. The contraption allows the skunks to exit the property but not re-enter. Skunks will leave the property in a few days after the installment of the door. This guarantees a safe and humane way to remove skunk presence. At the same time, we dig a 1 by 1-foot trench around the perimeter of the deck or shed and place "L" shaped steel mesh panels so that it stops the skunk from burrowing underneath it. We then attach galvanized steel mesh around the perimeter of the base of the deck or shed to prevent a breach.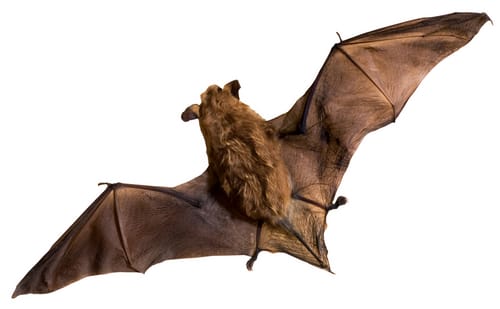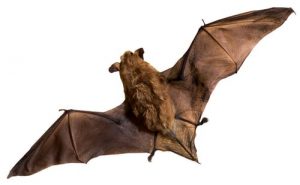 Bat Removal Burlington. Bats often roost in roofs and attics. They can create colonies of large size in a short period of time. Their feces can carry dangerous pathogens and other contaminants. Hiring technicians to have your bats removed is the only safe solution as well as the responsible way to go about when you happen to encounter bats. Bats are able to enter the premises through small holes. Most of the bats that find their way inside of the premises find their way into the attic. The most common species that invade Burlington properties are Little Brown Bats and Big Brown Bats. Once the bats are located through carefully combing the area, a 'One-Way Door' is placed. This allows the bat to leave the area and prevents them from coming back in. Bats are not particularly dangerous, but they do have the possibility to spread pathogenic viruses and diseases when coming in contact with their feces and urine which leaves behind a repulsive stench if it turns out that they have been living there for quite some time. A way to discover you have bats in your attic is by hearing them. Bats usually give birth from May to July. Bats are regarded as protected species by the Government of Ontario, so there are stringent guidelines and regulations regarding the ethical and safe treatment throughout. Our skillful and licensed technicians have had years of experience in locating and excluding bats from properties throughout the Burlington area for countless families and businesses. We are dedicated to the ethical and safe treatment of all the bats we come across.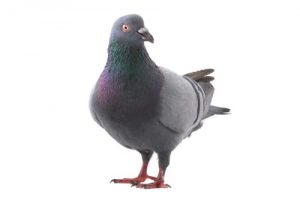 Pigeon Removal Burlington. Pigeons are one of the most common problem birds. They can create contamination and problems for businesses and homeowners alike. Our solutions for bird control consist of making the affected areas inaccessible to these pest birds. Many urban cities across the world have to deal with an onslaught of pigeons every day. They are not only an eyesore fr most cities where most of them are integrated into urban lives they also leave feces on cars, windows, and other public property for the residents to deal with. Pigeons are probably the most recognized bird in the world due to their prevalence and presence nearly everywhere.  They breed around seven to eight times a year and all-year-round active, hence they are on the lookout for nesting areas at all times. Not only is the pigeon a nuisance to public life, but it is also a carrier of several viruses and parasites which can pose a threat to your well-being. Pigeons are especially a threat to businesses in major urban cities as they can easily deface the property which might deter potential customers from visiting your establishment. The wild control technicians at Wildlife Removal Burlington are specialized, trained, and licensed to deal with the ethical and safe removal of these birds and offer cleaning and disinfecting services as well. Wildlife Removal Burlington is a service that you can trust us we have been active in the area for well over a decade. Call us now for a free consultation or to book an appointment hassle-free!
Animal Control Burlington